QTrak for Hotels & Conference Centers
Complicated single-use devices or manual paper logs don't have to be part of your guest, exhibitor, or employee package logging and accountable mail receiving process. QTrak offers users a simple, cost-effective solution for capturing chain of custody tracking data for all your internal deliveries. Just download the free app and you're routing packages, automatically sending email and/or text notifications, and capturing signatures.
QTrak can be integrated with existing guest notification and billing systems, it works across multiple devices, and it even allows you to track incoming guest deliveries that are not traditionally barcoded.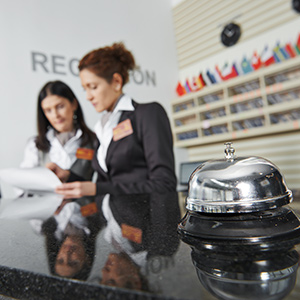 Key Benefits for Hotels & Conference Centers
Keep guest/exhibitor/employee contact information up to date by uploading CSV files at your convenience or by using our API to automatically update contact info at regular intervals
Capture customer signatures right on your device with our free native app
With a couple of keystrokes, capture photos, purchase order numbers, or serial numbers of packages at any point in the process
Create specific delivery instructions for each package using the notes field
Search for complete chain of custody tracking information from any PC or internet browser
Make after hours pickup simple and secure with intelligent delivery lockers
Quick Deliver function allows for fast package retrieval and with a touch of the recipient's finger capture their signature
Also track files and other assets on your property, and help manage lost and found items